3 tags
1 tag
6 tags
4 tags
2 tags
On the Street…..6:30pm at Union Square, New York →
I and my colleagues have been watching and discussing a film called "This Ain't California" for a while, a film about skater life in late 80s of East Germany. A fascinating theme, very well made film, a controversial production whether it's a documentary or fiction, whether it's romantic or political statement. This photo of The Sartorialist's Scott Schuman...
4 tags
Fashion Means Business | Garance Doré and Scott... →
The Business of Fashion featured Garance Dore and Scott Schuman, two bloggers I've been following since ages and since a couple years ago also become partners in life. I sincerely think Garance and Scott are two very talented photographers who can do business but at the same time still relate to their original readers, who just like me are interested mostly in their pictures and the stories...
4 tags
""Huang Fong, Menguning Seperti Padi" Mengapa Anda seperti tak..."
– "Huang Fong, Menguning Seperti Padi" oleh Putu Fajar Arcana. Kompas, Minggu, 21 April 2013.
2 tags
J Crew 360° Tour – Jenna Lyons' Office :: 360°... →
360° Virtual tour of Jenna Lyons' office at J Crew in New York City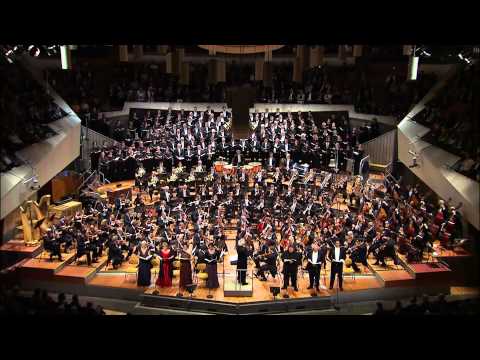 an anniversary.
three years of the coming back to the city.
3 tags
1 tag
Photos of Children From Around the World With... →
Shot over a period of 18 months, Italian photographer Gabriele Galimberti's project Toy Stories compiles photos of children from around the world with their prized possesions—their toys. Galimberti explores the universality of being a kid amidst the diversity of the countless corners of the world; saying, "at their age, they are pretty all much the same; they just want to play."
1 tag
5 tags
Got a right to be wrong
I am responsible for posting a rant (or was it actually just a doubt in my mind?) that the biggest jazz festival in the country I live in will have Craig David as one of the biggest stars (I don't consider David as that STAR and that JAZZ. Sure, we can discuss this) and be sponsored by a giant tobacco company. The combination sounds ridiculous to me so that I am thinking about not going there...
3 tags
3 tags
rectoverso
I wonder how blessed one must feel to be such a multi-talented person like Dewi Lestari a.k.a. Dee. First known as one of the singers of the Rida Sita Dewi Trio, she surprised many with her high caliber literature debut Supernova in 2001 and made this as a start for a series that became a huge hit until today with the latest episode called "Partikel" released last year. Still in 2012...
1 tag
"The struggle to liberate animals from oppression is a moral campaign comparable..."
– Peter Singer, Professor of Bioethics at Princeton University and Laureate Professor at the University of Melbourne, is one of the world's most prominent ethicists. Read more at http://www.project-syndicate.org/commentary/progress-on-animal-rights-in-the-europe-and-the-us-by-peter-singer
2 tags
The Charming Illustration of Eko Bintang →
The Whiteboard Journal's Athina Ibrahim talked with Eko Bintang, an Indonesian illustrator whose works have been published by many fashion magazines and other publications. I read this interview and gladly admit I never heard anything about Eko Bintang and his works. That's changed now. Please visit Eko Bintang's website for more examples of his works! http://www.ekobintang.com/
1 tag
1 tag
childhood recollections
I think we had a happy childhood when: we remember how we were loved by our father and mother, that we were important part of their lives. we remember our own space in the place we called home. It could be our own room or simply a corner in the attic or a specific tree in our garden to which we once spoke as a friend. we remember those merry meal times spent with everyone in the house: lovely...
1 tag
3 tags
1 tag
3 tags
1 tag
1 tag
avocado, less ice, no sugar, no gaga.
As much as I want to remember the year 2012 with big smile and thousand lighthearted notes, I couldn't help being devastated and desperate about the world we live in today and the way humans treat their fellows or any living creatures that God created. I almost could not believe in my eyes and my ears anymore witnessing so many cruelties, violence and any possible kind of killings that are...
3 tags
"There would seem to be nothing more anxiety provoking than living alone in a..."
– Chauncey Hare in Introduction of his photo book Protest Photographs, SteidlKasher, 2009.
1 tag
4 tags
4 tags
"Kenapa mereka tidak bisa melihatnya semata-mata sebagai pertanyaan? Mengapa kata..."
– Dewi Lestari/Dee, Supernova, Episode Partikel (Bentang Pustaka, 2012)
1 tag
4 tags
"…di detik pertama kita meluncur keluar, perjudian hidup dimulai. Taruhanmu..."
– Dewi Lestari/Dee, Supernova, Episode Partikel (Bentang Pustaka, 2012)
2 tags
4 tags
4 tags
4 tags
2 tags
3 tags
1 tag
4 tags
3 tags